FLORIDA - Local Info
FISHING LICENSE: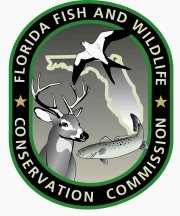 1-888-347-4356
Freshwater Resident-$17.00 yearly
Non-resident-$46.00-yearly
Non-resident-$30.00-7 day
Non-resident-$17.00-3 day
These can change without notice.


SEASONAL WEATHER:
Winter's general day temperature is 70-75 degrees. Nights and mornings are cool to cold. Late Spring and early Fall days are in the 80's.  Summer days range in the 80's - 90's.  Rainfall during the Winter, early Spring and late Fall is minimal. Brief afternoon  showers are common in late Spring, throughout the Summer and early Fall. If you are fishing during the Winter months, be sure to bring some warm clothing with you --  it can get quite cold at times.